Radio, Records & Rockstars
$

29.95 Sold Out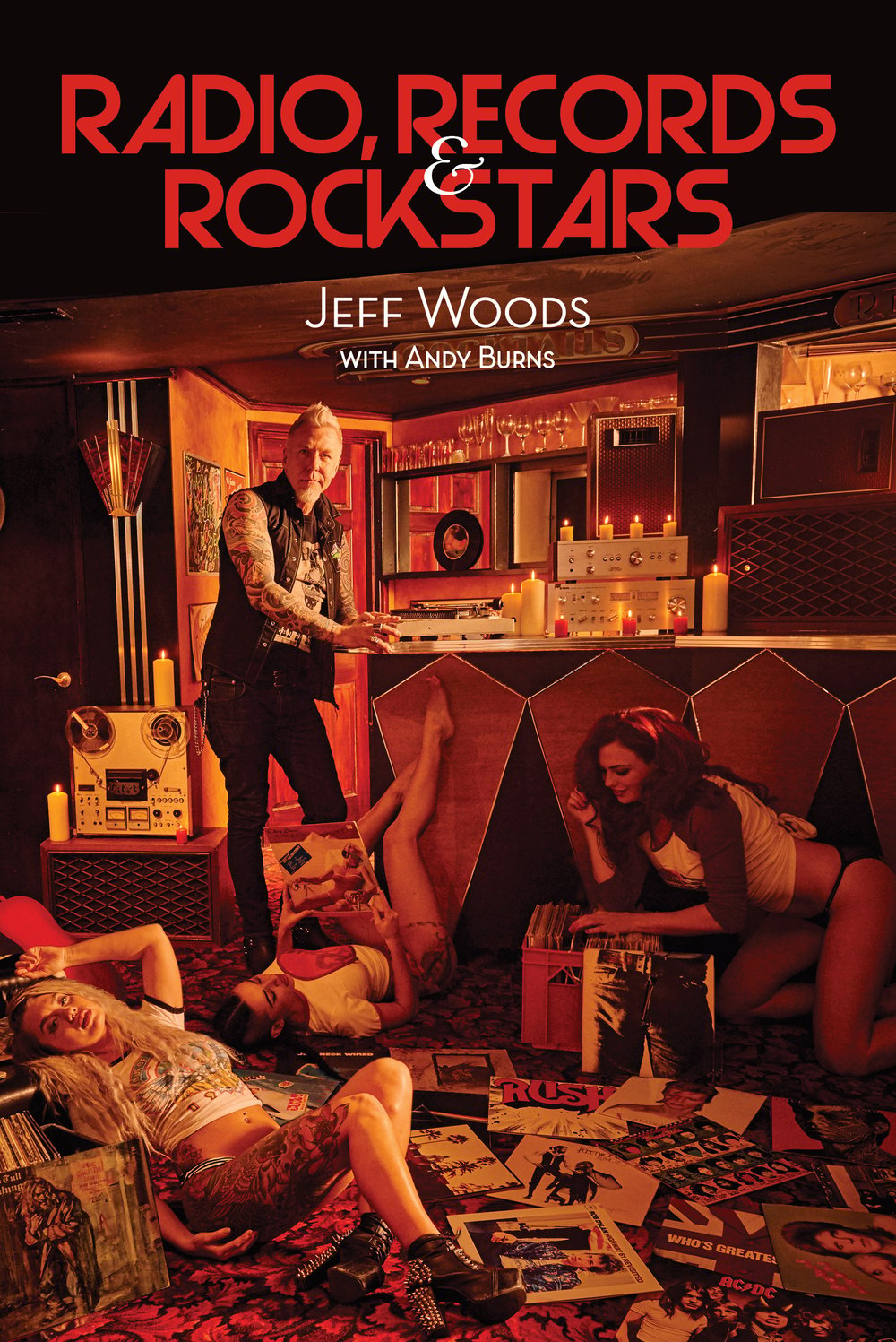 90% sold out of first edition. Order your signed & dedicated hard cover - makes a great gift for rock fans too. It is also available in paper-back and ebook from Amazon.ca and ebook from iBooks.
___________________________________________________
Radio, Records & Rockstars, Jeff Woods' first work of non-fiction takes you behind the curtain, revealing first-hand accounts and exclusive conversations with the legends of rock.
Featured artists include: Rolling Stones, Pink Floyd, Led Zeppelin, AC/DC, David Bowie, RUSH, Fleetwood Mac, Steely Dan, Mark Knopfler of Dire Straits, Carlos Santana, Ozzy Osbourne, Nikki Sixx, Joe Walsh, Courtney Love, Bob Seger, Robbie Robertson, Levon Helm, Sammy Hagar and many more.
Discover Angus Young's heartfelt memories of the legendary Bon Scott, David Bowie's in depth reflections on family, music and his playful invitation to sneak away to the pub, plus RUSH drummer Neil Peart's insights into writing and motorbike riding, passions both he and Jeff share.
Radio, Records & Rockstars is an honest, open and nostalgic romp through Jeff's successful career in radio and the music business. Throughout, Woods reveals the unvarnished narrative of his own storied life: including all the moves – physically, romantically and professionally.
Join Jeff in this work of reflection, revelation and conversation that relates the stumbles and defeats, truths and triumphs of the artists that have defined our generation.
The book cover photos are by the esteemed Matt Barnes and you'll find a centre section of colour photos with Jeff and many of the artists within.
___________________________________________________
PURCHASE OPTIONS:
On-line now by credit card (add to cart below and be sure to include your dedication request in the "notes / important information optional" section before completing your transaction)
OR by email transfer to [email protected] $29.95 + $3.89 (TAX) + $15.00 shipping = $48.84, please use the password rockstar and include your mailing address for shipping and any special request instructions for dedication (to you or someone else as a gift?) (U.S.A shipping rate $17.50 for total cost of $47.45 CDN)
Allow approximately 2 - 4 weeks for delivery
Share